Waste Management
DFM provides on-site solid waste management services and is committed to national waste policies. We strongly believe in the three "R's" of the waste management philosophy:
DFM's waste management policy highlights our 'zero waste to landfill' goal, and is aimed at maximising recycling and therefore promoting a Green approach to business.
DFM's services include eliminating or reducing waste at source, reusing waste, increasing recovery and recycling rates, reducing hazardous content in waste, and reducing the business cost of managing and disposing of waste. As part of our solid waste management services, we also provide monthly, quarterly and annual reports as well as audits where required.
DFM provides waste and resource management consultancy services to a variety of organisations, including government, investors, developers, and corporations.
Cleaning
Hygiene
Waste Water
Treatment
Landscaping
DFM Training Academy
Pest
Control
Garden
Maintenance
Waste
Management
Information
Technology
DFM
Catering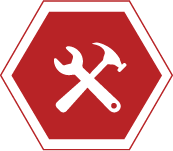 Building
Maintenance