Services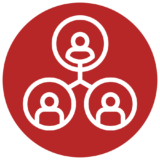 FULL FACILITIES MANAGEMENT
DFM also provides Full Facilities Management services which can be divided into the following sub-services:
MAINTENANCE MANAGEMENT
BUILDING MAINTENANCE MANAGEMENT
Building Maintenance Management refers to ensuring that all building systems for a subject building are appropriately maintained in terms of all maintenance types, including periodic servicing of equipment, corrective maintenance (emergency and non-emergency), reactive maintenance, and preventative maintenance. DFM appoints and manages all required specialists as required for the building; quality control is a key component of the processes utilized for this. All maintenance activities are logged, tracked, and stored utilizing the appropriate Facilities Management standards. Finally, clients can expect a monthly report indicating all maintenance activities that have taken place during a certain timeframe, including, but not limited to, maintenance costs, periodic maintenance outcomes, job cards, etc.
SOFT SERVICES MANAGEMENT
Soft Service Management refers to the solicitation and management of cleaning services, hygiene services and waste management. Similar to Building Maintenance Management, DFM ensures that our client receives a turnkey solution to all soft services related projects, by implementing the necessary
policies, procedures, checklists, etc. which ensure the required output by selected service providers.
BUILDING OPERATION
OPERATIONS MANAGEMENT
Tasks relating to office operations refer to tasks that are required in order for tenants to be in a position to safely, effectively and without hinderance perform
their duties. These include, for example, the following:
Furniture Management
Tea Assistance
Key Management
Reception Service
Appliances Management
OHS
COVID Management
Stationery Management
In addition to office operations-related items listed above, this service includes management of building services, such as management of HVAC systems, electrical systems, CCTV, and access control systems.
TENANT MANAGEMENT
Finally, in addition to ensuring that all building, and office related operations are appropriately managed, DFM also has the capacity to assist landlords with activities relating to management of tenants, including but not limited to the following:
Compilation of income and expenditure budgets
Management of property expenses and income i.e., rental and debt collection.
Contract management
Account payments and credit control functions,
Control procedures and risk management.
Property marketing
Performing of any other lease management functions as required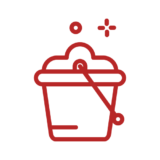 CLEANING SERVICES
STANDARD CLEANING
Delta Cleaning and Hygiene's standard cleaning services include daily cleaning and supervision of the client's premises. These services are tailor-made, project-specific cleaning solutions and include:
Floor cleaning
Wall cleaning
Window cleaning
Furniture cleaning
Refuse removal
Kitchen cleaning
Ablution cleaning
Surface cleaning
Exterior cleaning.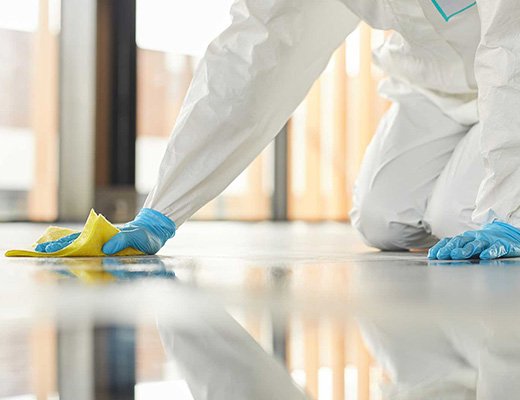 Delta Cleaning and Hygiene recruits or absorbs staff following interviews, vetting and training. Staff are supplied with all the necessary equipment,
consumables and PPE to render the daily cleaning services.
Delta Cleaning and Hygiene also has a full SHEQ operating procedure and policies, as well as a comprehensive contingency plan for various
scenarios.
Services include Delta Cleaning and Hygiene's modern monitoring and reporting system. Each site is monitored on a daily basis using smart technology and managerial site inspections are conducted at least once a week.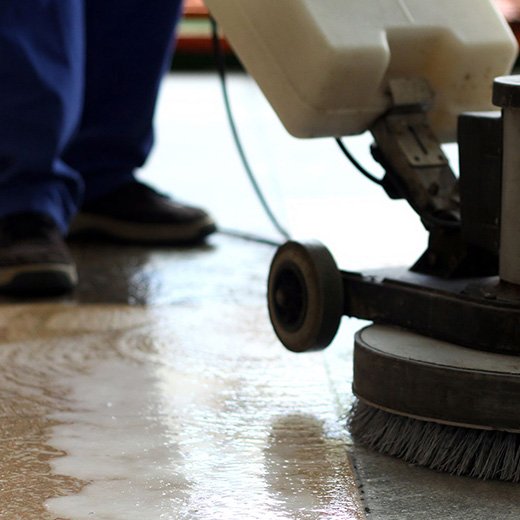 HYGIENE SOLUTIONS
Delta Cleaning and Hygiene understand the importance of hygiene in the workplace and its contribution to maintaining a healthy and, therefore,
happier and more productive workforce. Hygiene services, therefore, play a small yet vital role in everyday life.
Having provided hygiene services for the past ten years, Delta Cleaning and Hygiene has extensive experience in the field.
Delta Cleaning and Hygiene follows a simple yet effective method for providing these services:
SUPPLY AND INSTALL HYGIENE EQUIPMENT AND CONSUMABLES
All hygiene equipment is client-specific
Equipment is of the highest quality
Equipment and consumables are SABS-approved.
PERIODICALLY INSPECT AND MAINTAIN HYGIENE EQUIPMENT
Site inspections are periodically conducted and checklist audits for all equipment are completed
Hygiene consumables and refills are provided
Maintenance and repairs are provided as needed
DEEP CARPET AND UPHOLSTERY CLEANING
Deep carpet cleaning has been a proven and effective method of extending the longevity of carpets and keeping them clean during their lifetime. As per the ISSA (International Sanitary Supply Association) guidelines, it is recommended that deep carpet cleaning be done from quarterly to annually depending on the type and traffic rating of the premises.
DEEP STEAM CLEANING – ABLUTION AND KITCHEN STEAM CLEANING
Steam cleaning allows you to thoroughly disinfect your surroundings and ensure your home is spick and span. Steam cleaning your ablutions and kitchen surfaces is a simple yet effective method for removing dirt, as well as for sterilising and removing external agents that could cause health problems.
Delta Cleaning and Hygiene deploys a trained mobile deep cleaning team to render these services. The Delta Cleaning and Hygiene team consists of
trained cleaning staff, and industrial steam cleaning equipment, recommended PPE and SABS-approved cleaning consumables are used.
DISINFECTING FOGGING
Thermal fogging has been proven to be an effective technique used by the industry for disinfection, provided that the correct active ingredient is used in conjunction with the fogging technique. We make use of a portable thermal fogging device which uses heat to produce a fog without degrading the active ingredient.
HIGH RISE WINDOW CLEANING
Delta Cleaning and Hygiene has a long and strong partnership with High Access. High Access is a Level 1 BEE contributor and has been in the industry since 2003. High Access assists Delta Cleaning and Hygiene with all high-rise cleaning.
High Access is a specialist, high-level cleaning company that provides a range of services to customers where safety and access are challenged.
High-level cleaning refers to any form of cleaning that takes place above 3 meters as the OSH Act Regulations come into effect when working at such
heights.
The cleaning services we provide include:
Pressure washing of buildings (exterior facades)
Window cleaning
Painting and light maintenance
Warehouses, showrooms, and shopping malls.
PEST CONTROL SERVICES
Delta Cleaning and Hygiene has a long and strong partnership with Pest Control Armor. Pest Control Armor handles all pest control services on Delta Cleaning and Hygiene sites and provides ad hoc services. Pest Control Armor is registered with SAPCA. The company has 15 years' experience; they are experts in the field.
We strive to use the least toxic treatment available that is still effective against targeted pests. Using the latest integrated pest control techniques, we are able to eradicate all infestations while reducing the risks to ourselves, our clients and the environment. These services include the use of gels, baits, residual sprays, glue boards, ultraviolet attractants, and even physical barriers.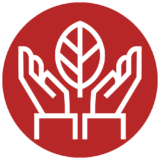 LANDSCAPING SERVICES
LANDSCAPING AND MAINTENANCE
We provide standard landscaping and maintenance services to the following industries:
Aviation (airports' gardens)
Commercial/Retail (shopping centres, conference venues and hotels)
Educational (colleges and universities)
 Industrial (office parks).
HARD AND SOFT LANDSCAPING
Our attentiveness to our clients' specific needs combined with our vast experience in the landscaping industry provides us with the ability to create the perfect balance between hard and soft landscapes.
SPECIALISED LANDSCAPING
Our specialised landscaping services are tailored to your specific budget and needs.
VERTICAL GARDENS
Whether you require a visually appealing wall or a delicious vertical herb or vegetable garden, we have the required experience and resources to bring your vision to life.
IRRIGATION SYSTEMS
We have vast experience in the installation of manual or automatic irrigation systems.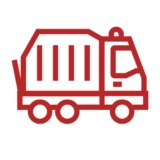 WASTE SERVICES
As part of our zero waste to landfill approach, we strive to empower organisations to increase their recycling and recovery rates and overall waste approach from point of generation to disposal. Our waste management strategies are designed to maximise recycling by streamlining the sorting and recycling process. Our services follow the waste hierarchy methodology: REDUCE REUSE RECYCLE DISPOSAL
ON-SITE WASTE MANAGEMENT
We're here to make life easier. After we perform an on-site waste management audit, we can accurately assess your waste generation and recommend a waste management process for your individual company requirements. Our programmes are fully customisable and can be tailored using sustainable and ethical solutions. This on-site programme is ideal in order to introduce waste recycling, storage, and disposal methods at your business.
WASTE REDUCTION STRATEGIES
Delta Waste Management seeks to optimise the waste management strategies of our clients and provide a return on waste infrastructure investment. This involves conducting regular audits of waste generated to determine waste stream volumes and possible areas where waste can
be reduced by the introduction of new systems or products.
Our experienced team can suggest and implement the relevant waste reduction strategies. We pride ourselves on continuous involvement and the same project team that is assigned to a project remains responsible for it from inception to completion. This continuous involvement not only ensures a higher level of service to our clients, but it also places us in the ideal situation to offer long-lasting assistance on waste reduction strategies.
WASTE REUSE / SUSTAINABILITY DRIVES
Delta Waste Management uses the following strategies to reuse waste:
TRASH IN CASH IN (TICI) RECYCLING CAMPAIGN
Recycling is an integral part in the present and future of waste management. Administered by Delta BEC and operated by Delta Facilities Management, the TiCi campaign encourages members of the public to recycle by offering incentives that range from individual financial rewards to charitable contributions on behalf of participants. These incentives can also be customised to be made applicable to any organisation.
SEPARATION AT SOURCE
By placing various bins for each waste stream in designated areas, waste is separated into groups according to its source of generation. This reduces waste contamination and sorting time, which directly leads to higher recycling at a lower cost.
WASTE MANAGEMENT PLAN
Delta waste Management provides full waste management plans that are custom built for each site's unique waste composition. These plans include staff training focused on waste and recycling, waste management operations, and proposed sustainability drives to be implemented to achieve our zero waste to landfill mission.
DELTA DAWN WORM FARM
To facilitate the reuse of organic food waste, we divert such waste to the Delta Dawn worm farm. Food waste is used as feed for earthworms to produce a nutrient-rich natural fertilizer called vermileachate, also known as vermi-tea. Vermileachate is a highly concentrated organic liquid fertilizer that stimulates plant growth and improves plant health. By disposing of organic waste in such a way, Delta Waste Management prevents greenhouse gas (GHG) emissions.
COMPOSTING
Our composting services further contribute to minimising waste to landfill. This provides an ideal alternative solution to the disposal of organic waste material such as garden waste, food waste, wood waste, and other manufactured biodegradables. Delta Waste Management's composting facilities make use of a specialised Rotating Composting Vessel (RCV) to safely decompose these materials at an accelerated rate.
This method offers additional control over the composting process as waste is processed within an enclosed vessel. As a result, the composting system has shortened active and curing phases, enabling us to produce a high-quality compost in a shorter period of time. This mineral-rich soil can be used to cultivate vegetation.
The Delta Group also owns a small-scale worm farm that receives and digests food waste to create a highly concentrated organic liquid fertilizer known as vermileachate. It contains nutrients and microbes that stimulate plant growth and improve plant health.
RECYCLING
Delta Waste Management uses sorting facilities to extract the following materials from general waste:
Paper
Plastics
Bottle tops
Glass
Fluorescent tubes
Polystyrene
Foods
Aerosol cans
E-Waste
Hazardous waste
Once separated, recyclable streams are stored for collection by our recycling affiliates. Additionally, we also promote recycling by means of the Delta Rotating Compost Vessel, the Delta Dawn worm farm, and the Trash in Cash in recycling campaign.
DISPOSAL
HAZARDOUS WASTE TRANSPORTATION
We provide the efficient removal and transportation of hazardous waste to relevant destinations. This refers to waste that poses potential or substantial threats to the environment or public health and well-being. Examples of hazardous waste include paints, pesticides, electronic equipment, batteries, chemicals, healthcare waste, pharmaceuticals, aerosols, and fluorescent tubes.
Upon collection, this waste is weighed and transferred to a designated bin. It is then transported and disposed of according to safety disposal regulations. All staff involved in the transportation and disposal of hazardous waste are given appropriate training as well as PPE. Certificates of safe disposal are provided.
Our vast experience in handling various hazardous waste includes the following:
SHE waste
Fluorescent tube disposal
Electrical hazardous waste
Medical waste
Site clean ups
Chemical waste
Bulk waste – from disposable food to vehicle destruction.
WASTE REMOVAL AND TRANSPORTATION
Delta Waste Management removes, transfers and processes generated waste. This entails collecting waste and transporting it to a dedicated on-site waste sorting facility (WSF). These facilities are designed to collect a mixture of solid waste which is divided into various categories. The services provided by a WSF include the manual sorting of solid waste materials into different waste streams, storage and regular disposal of hazardous solid waste, weekly disposal of solid waste materials (excluding recyclables and hazardous materials) and recycling of paper, plastic,
glass and metal solid waste materials on a weekly basis.
We also encourage separation-at-source initiatives where waste is sorted into different recyclable streams at the source where it is generated. In this case, we collect waste designated for recycling and disposal. All collected waste is sorted, disposed of, recycled, and transported according to national waste legislature and environmental best practices.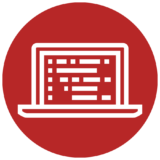 IT SERVICES
DESKTOP SUPPORT
Delta IT Services provides the following desktop support services to a variety of industries:
On-site and remote support for computer hardware and software.
We resolve software faults and can install and reinstall any software program in Microsoft Windows and Linux environments.
We advise on and install hardware components on both desktop and laptop computers.
SERVER SUPPORT
Delta IT Services creates and manages user and group accounts in the Windows server environment.
Our IT professionals can advise you on which hardware and software to use to fulfill your company's needs.
Delta IT Services can ensure the security of your data from virus attacks and unauthorised external user access (hackers).
PROJECT IMPLEMENTATION
Delta IT Services will manage and implement your IT projects in accordance with IT project procedures and best practices.
SYSTEMS SUPPORT
Delta IT Services can implement and support any company-specific computer system such as HR payroll systems, financial systems, and inter-branch connectivity systems.
CORPORATE EMAIL ACCOUNT
Delta IT Services manages your cloud-based corporate email account from a choice of Google Apps and Microsoft hosted exchanges. We will assist you in deciding on the best and most cost-effective email solution for your organisation.
WEB HOSTING
We can offer you a tailor-made solution for your internet and intranet needs. This will be designed to operate in line with your organisation's corporate image.
DATA NETWORK CABLING
We can plan and install data cabling for your computer network.
We install data points where they are required and can mount network cabinets for switches and UPS units.
We can repair faulty data points in your environment.
After assessing your premises, we will advise you on and implement the best solution for your wireless network requirements.
TELEPHONE SYSTEMS
Our specialists provide a turnkey telephone system that will suit your company's size and needs with a cost-effective and easily managed system.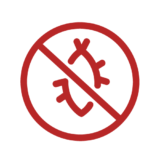 PEST CONTROL SERVICES
Delta Pest Control Services provides standard pest control services to the client that include:
Structural Pest Control, also known as household pest control, which commonly includes the control of:

Rodents
Cockroaches
Ants
Other crawling insects

Weed Control
Bag and Bulk Fumigation.
EXPERIENCED TEAM
Delta Pest Control Services has vast experience in the cleaning and hygiene industry as Delta Cleaning and Hygiene has been involved in multiple projects where pest control was a component, thus we added pest control to our services. Our attentiveness to our client's needs, combined with our experienced and professional pest control specialists, gives us the ability to take care of pest problems quickly and thoroughly. Additionally, our Pest Control Operators are registered with SAPCA and have valid P number certification for the specified pest control services.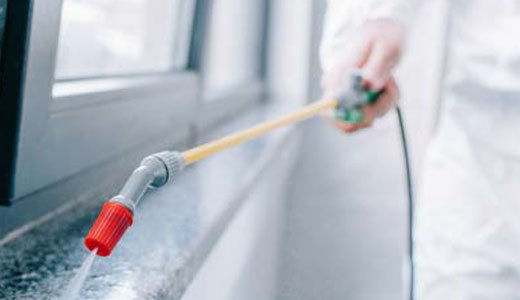 SAFE TREATMENT
We strive to use the safest and least toxic treatment available that is still effective against targeted pests, taking into consideration the safety of our clients and causing as little damage to the environment as possible. Using the latest integrated pest control techniques, we are able to eradicate all infestations while reducing the risks to our team, our clients and the environment. These services include the use of gels, baits, residual sprays, glue boards, ultraviolet attractants and even physical barriers.
Using the most comprehensive pest control programmes available, our experienced and professional pest control specialists can easily take care of our client's pest problems. Our various programmes include:
Initial Service
Follow-up Service
Quarterly Service
Power Spray Programme
Termite Treatments
Rodent Treatments
Job cards are issued after every pest control service, which includes a scope of the service provided, site updates and further recommendations.
Our Clients