Information Technology
DFM retains IT professionals that provide clients with the following IT-related services:
Desktop support:
DFM IT provides on-site and remote support for computer hardware and software.
We resolve software faults, and can install and reinstall any software program in Microsoft Windows and Linux environments.
We advise on and install hardware components on both desktop and laptop computers.
Server support:
DFM creates and manages user and group accounts in the Windows server environment.
Our IT professionals can advise you on which hardware and software to use to fulfil your company's needs.
DFM can ensure the security of your data from virus attacks and unauthorised external user access (hackers).
Project implementation:
DFM IT will manage and implement your IT projects in accordance with IT project procedures and best practices.
Corporate email account and website hosting:
DFM IT manages your cloud-based corporate email account from a choice of Google Apps and Microsoft hosted exchanges. We will assist you in deciding on the best and most cost-effective email solution for your organisation.
DFM can offer you a tailor-made solution for your internet and intranet needs. This will be designed to operate in line with your organisation's corporate image.
Data network cabling:
DFM IT can plan and install data cabling for your computer network.
DFM installs data points where they are required, and can mount network cabinets for switches and UPS units.
DFM can repair faulty data points in your environment
After assessing your premises, we will advise you on and implement the best solution for your wireless network requirements..
Systems support:
DFM IT can implement and support any company-specific computer system such as HR payroll systems, financial systems, and inter-branch connectivity systems.
Telephone systems:
DFM's IT specialists provide a turnkey telephone system that will suit your company's size and needs with a cost-effective and easily managed system.
Cleaning
Hygiene
Waste Water
Treatment
Landscaping
DFM Training Academy
Pest
Control
Garden
Maintenance
Waste
Management
Information
Technology
DFM
Catering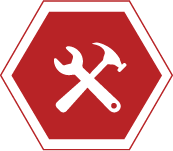 Building
Maintenance