Hygiene
DFM offers hygiene services to a wide spectrum of businesses and institutions. We offer SABS-approved dispensers, quality service, and expert advice at affordable rates.
DFM will attend to all sanitary requirements by keeping ablutions hygienic and neat.
We offer the supply and maintenance of all washroom and change room dispensers such as:
Sanitary bins and bag dispensers
Auto fragrance dispensers
TR2 and TR3 toilet roll holders
Wet wipe dispensers
Soap dispensers
Wall bins
Paper towel dispensers
P-mats
Toilet brushes
Safe seat dispensers
Electric hand-dryers
Toilet refreshers
Urinal refreshers
Condom dispensers
Folded towel dispensers
Hands-free towel dispensers.
Cleaning
Hygiene
Waste Water
Treatment
Landscaping
DFM Training Academy
Pest
Control
Garden
Maintenance
Waste
Management
Information
Technology
DFM
Catering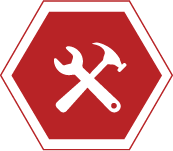 Building
Maintenance