DFM Catering
DFM Catering runs the Delta Café, located at the Rynlal Centre in Lynnwood. We offer canteen and catering services to companies that would like to outsource these services.
Our trained chefs prepare delicious sit-down and on-the-go meals for all tastes and preferences!
Please give our friendly staff a call or visit our Facebook page for more information.
Cleaning
Hygiene
Waste Water
Treatment
Landscaping
DFM Training Academy
Pest
Control
Garden
Maintenance
Waste
Management
Information
Technology
DFM
Catering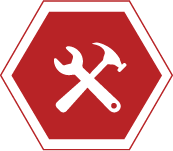 Building
Maintenance