Cleaning
DFM strives to provide a continuous and consistently superior cleaning service resulting in high levels of customer satisfaction. Our goal is to enhance the appearance and ambience of our clients' workplace. Our cleaning services are provided on a contractual or once-off basis and we offer cleaning services for buildings, schools, government facilities, shopping centres, and institutions.
We are committed to continuous employee training, and committed to reaching the necessary occupational health and safety levels required. Furthermore, we offer advice relating to health and safety as part of our normal service offering.
DFM offers an intensive penetrating cleaning service, in order to give our clients the finest in deep cleaning for their ablution and kitchen facilities. DFM provides quality carpet cleaning services by utilising industrial machines for this function. We pride ourselves on using only the best tried and trusted equipment and cleaning materials. DFM can provide deep cleaning of all varieties of carpets, including standard office carpets and Persian carpets, according to the requirements.
DFM is ISO 9001 certified ensuring that occupational health and safety standards are adhered to at all of our cleaning sites.
Cleaning
Hygiene
Waste Water
Treatment
Landscaping
DFM Training Academy
Pest
Control
Garden
Maintenance
Waste
Management
Information
Technology
DFM
Catering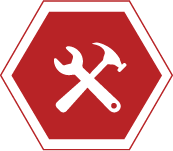 Building
Maintenance