Pest Control
DFM offers a reliable and affordable pest control service for both commercial and domestic clients, using integrated pest control management.
DFM uses treatments to eradicate insects and rodents from your premises. We offer once-off, monthly, quarterly, or annual treatments.
Our competitive prices and superior customer service place DFM at the top of your pest control needs.
Cleaning
Hygiene
Waste Water
Treatment
Landscaping
DFM Training Academy
Pest
Control
Garden
Maintenance
Waste
Management
Information
Technology
DFM
Catering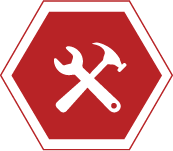 Building
Maintenance