DFM Catering
DFM is proud to introduce our catering unit, Delta Café. Delta Café is located at the Pretoria High School Old Boys (PHSOB) Club and offers catering services that range from spit braais, finger foods to plated set menus.
Our trained chefs prepare delicious food in the form of three-course meals, platters, spit braais, braais, food-to-go, tea time snacks, and a plated food option from our menu. Delta Café at PHSOB Club is the perfect venue to host your functions as it is conveniently located in Lynnwood and can accommodate up to 250 people.
Please give our friendly staff a call for more information, or visit our social media pages on Facebook and Instagram.
Cleaning
Hygiene
Waste Water
Treatment
Landscaping
DFM Training Academy
Pest
Control
Garden
Maintenance
Waste
Management
Information
Technology
DFM
Catering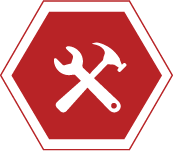 Building
Maintenance